Frequently asked questions
Are Jinx e-liquids TPD compliant?
All Jinx e-liquids are produced to the highest standard with quality and safety at the forefront. When manufacturing our products, we strictly adhere to all TPD guidelines.
What e-liquid bottle sizes does Jinx offer?
Jinx currently offer 100ml shortfill e-liquids, which are available in 70VG/30VG ratios with 0mg nicotine content. Should you wish to add nicotine, simply screw off your bottle's lid and cap, pour in your preferred amount of nicotine shot, and twist the lid back on. For the best possible flavour, make sure to shake your bottle well before filling your tank.
Which e-liquid flavours does Jinx offer?
Jinx offers a curiously crafted selection of fruit based e-liquids, we've concocted the freshest, juiciest fruit flavours imaginable, each with their own distinguished flavour. From our classic garden fruit blends such as Blueberry and Cherry to our more unusual Banana & Apricot pairing, our mixes have been formulated to keep the magic in vaping alive!
Where are Jinx e-liquids made?
Jinx is a UK owned and operated company. All of our e-liquids are manufactured in the UK to the highest quality, where all safety and quality regulations are met. All of our e-liquids are made in dust-proof ISO 7 clean rooms. Thanks to this, Jinx e-liquids will never contain contaminants which means safer vaping and consistent flavours!
How do I redeem a prize with Jinx?
There are two ways to redeem a prize you found on a bottle of Jinx e-liquids:
In store: If you bought your Jinx e-liquids from inside your local vape store, you can just take the bottle to the checkout and redeem it right there and then! The store assistant will take your code and reveal your prize.
Online: If you ordered your Jinx e-liquid from an online retailer, it's easy to redeem your prize right here on jinxeliquids.com. Head over to our 'Redeem' page, linked from every page in the top right corner of the screen. Once there, press the 'Redeem Below' button or scroll to the white box to enter your code. Enter your code and fill out some personal details to reveal your prize! Further details on how to use/receive your winnings will be explained upon revealing it.
How and when do I receive my prize?
When and how you receive your prize from Jinx depends on what you win. If you redeem your prize in your local store, most prizes will be redeemable instantly to use there and then. When redeeming online, prizes will either be via a code to use online (which you will receive instantly and by email) or physical prizes delivered to you via the details you provide when redeeming. For more valuable prizes in the gold tier, the Jinx team will reach out to you and organise secure delivery of your winnings. If you have any questions about the status of your prize, then do not hesitate to Contact us.
What is the difference between Gold, Silver and Bronze Prizes?
The three different prize tiers each represent how valuable and rare each prize is. The most easy to find prizes are bronze and include discounts or free bottles of Jinx e-liquid. Silver prizes are rarer but more valuable and include larger discounts and store credit. Finally gold prizes are the most rare, but include amazing winnings like a brand new PlayStation 5 or £1,000 in cash! The full details on every prize in each category can be found on our Redeem page.
I've forgotten my discount code, what do I do?
All online discount codes will be sent to your email address as well as displayed once your prize is revealed. If you've won an online discount code and closed the prize window before you used it, you can find the code in your email. If you can't see it in your inbox, then check your spam/junk mail folder. For fraud prevention reasons, once the prize window has been closed it cannot be opened again. If you have any questions about the status of your prize, then do not hesitate to Contact us.
The hunt for
the Gold Jinx?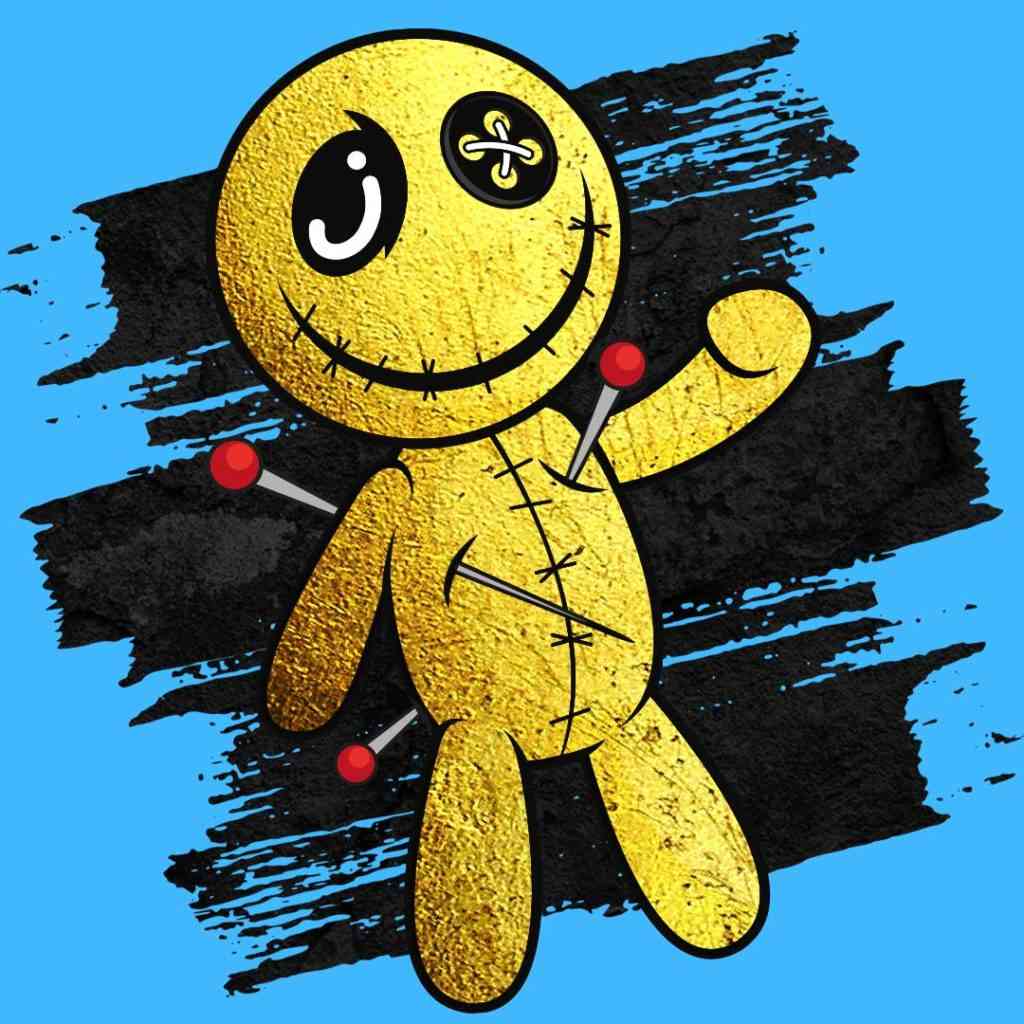 Try one of our
amazing flavours!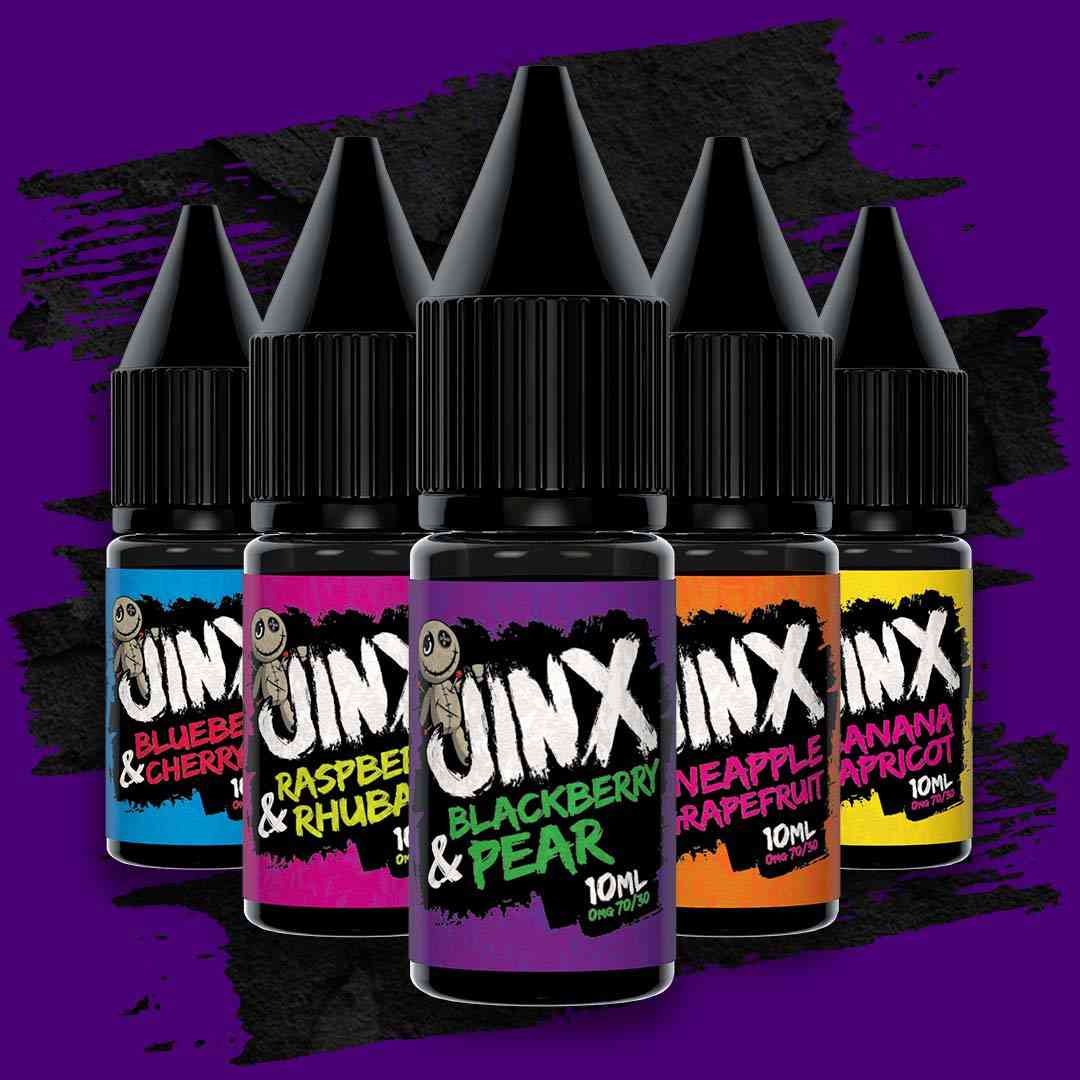 Latest news and Jinx Eliquid guides